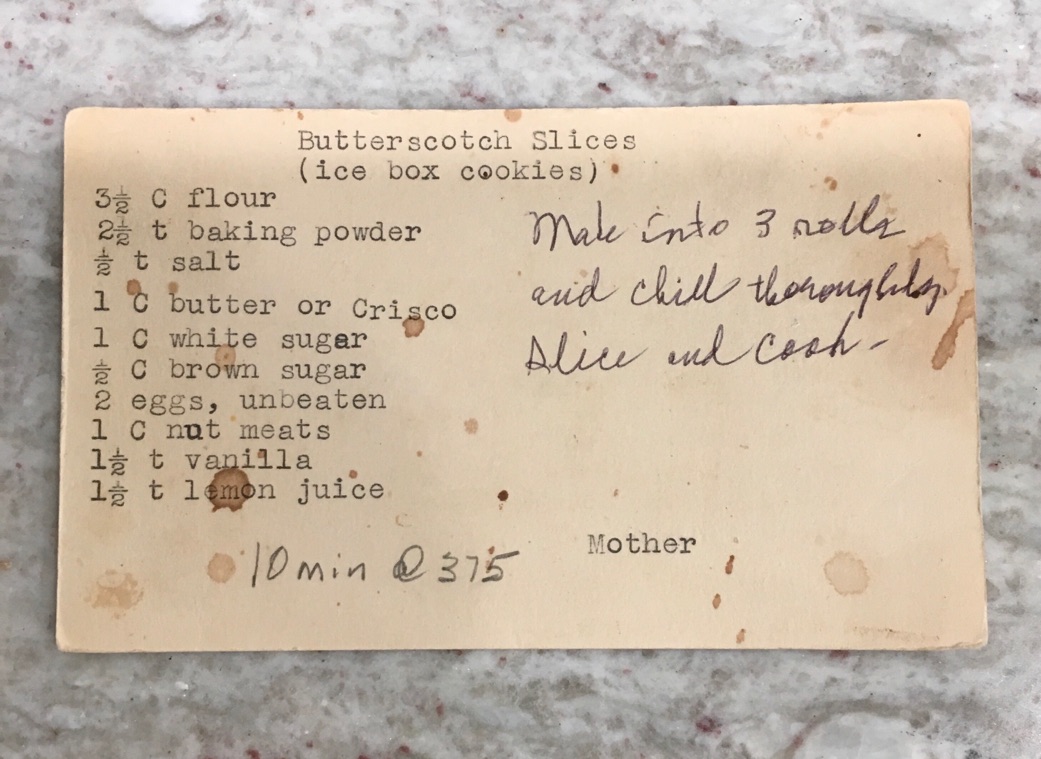 Beginning today, The Grandmother Project will welcome recipes from contributors' grandmothers. We will post them to the Stories blog for now and soon they will live on their own page. Here are a few from past and new contributors.
Grandma Ann's Gumbo
"Dixie, Ann, Togar, Ken and Judy moved to Baton Rouge the summer of 1962. Ann of course was a West Texas girl and we had lived in Fayetteville, AR for seven years. She had never had all the fabulous Louisiana seafood dishes and had certainly never made them. One of the other LSU coaches' wives, Adene Didier, was a wonderful cook and had Dixie and Ann over for gumbo, a dish both of them immediately fell in love with! Sometime later, Dixie and Ann were going to have company from out of town. Ann wanted to make Gumbo, so she called Adene and received the recipe and very specific instructions over the phone. The gumbo was a welcomed addition to Ann's recipe box."
See this Portrait for more about the woman behind the recipe.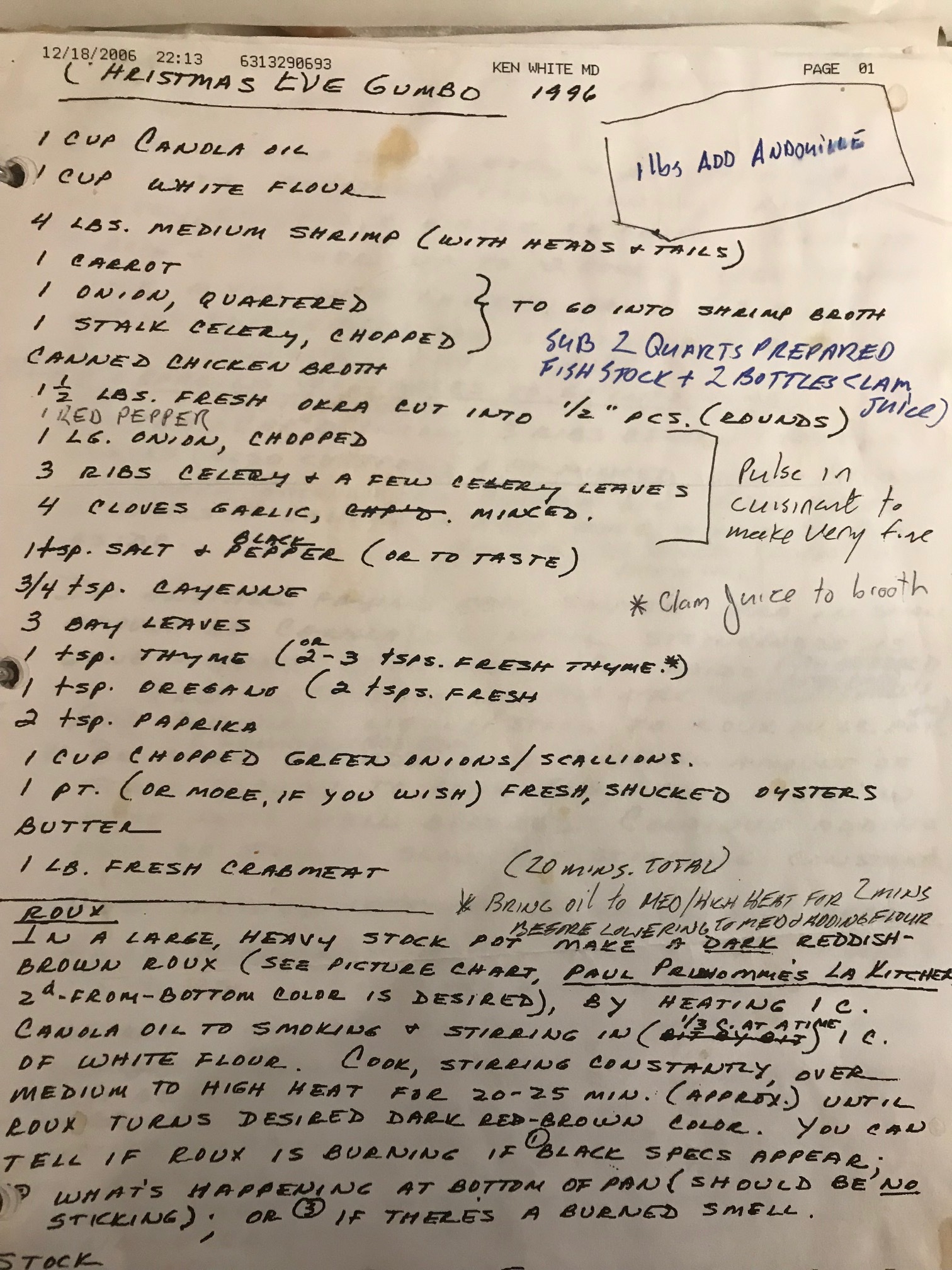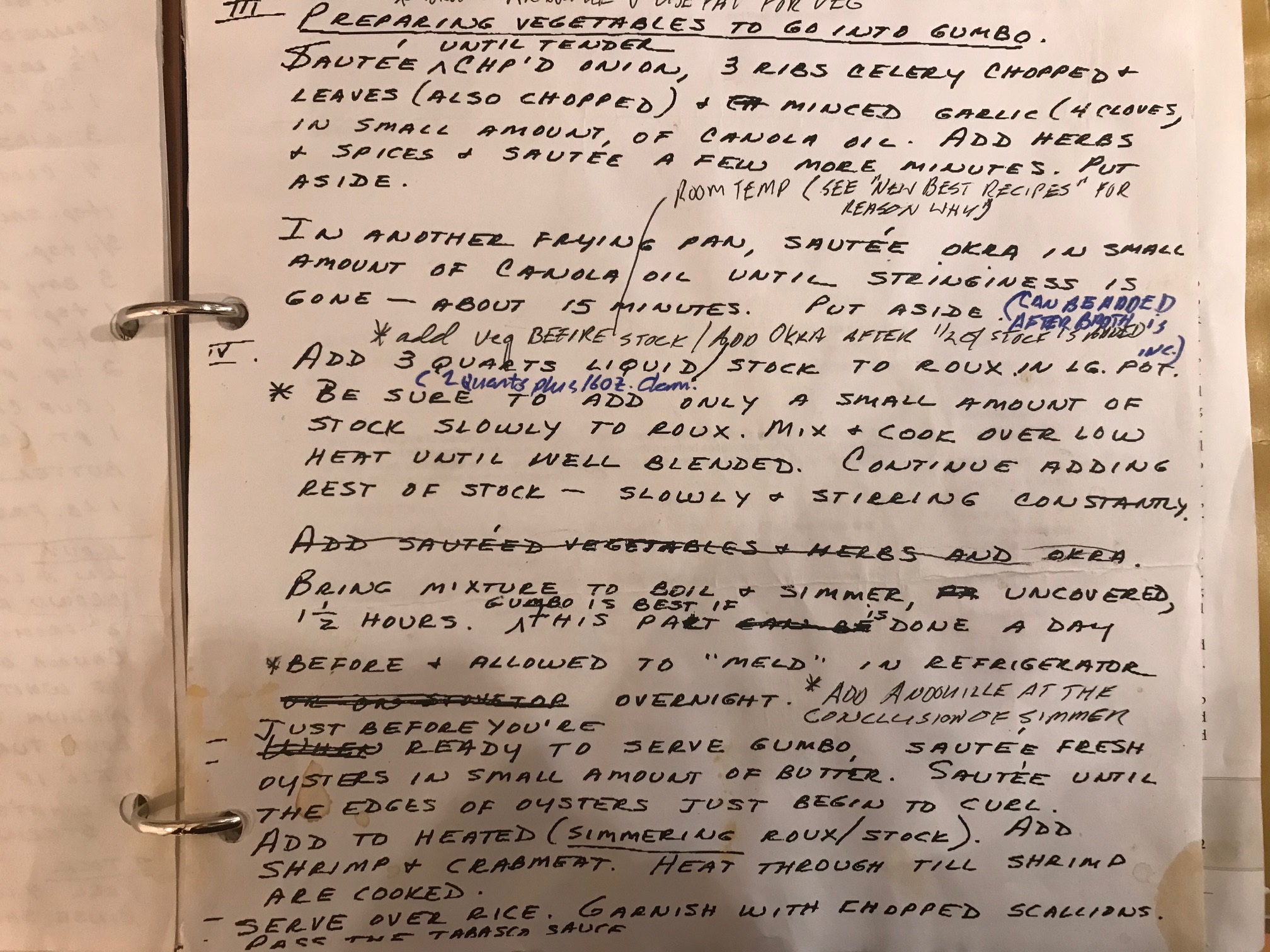 Grandma Sweatman's Ice Box Cookies
"The ice box cookie recipe is a family favorite from Grandmother Sweatman. She always had cookies in the cookie jar and this was a regular. Grandma Sweatman's jar was always full of these cookies when we arrived for summer vacation at their house in Vernal, Utah. We roll the 3 rolls up in wax paper and put them in the fridge overnight so they slice cleanly. (The dough is VERY stiff!) The 'mother' at the bottom of the recipe refers to Grandma Sweatman."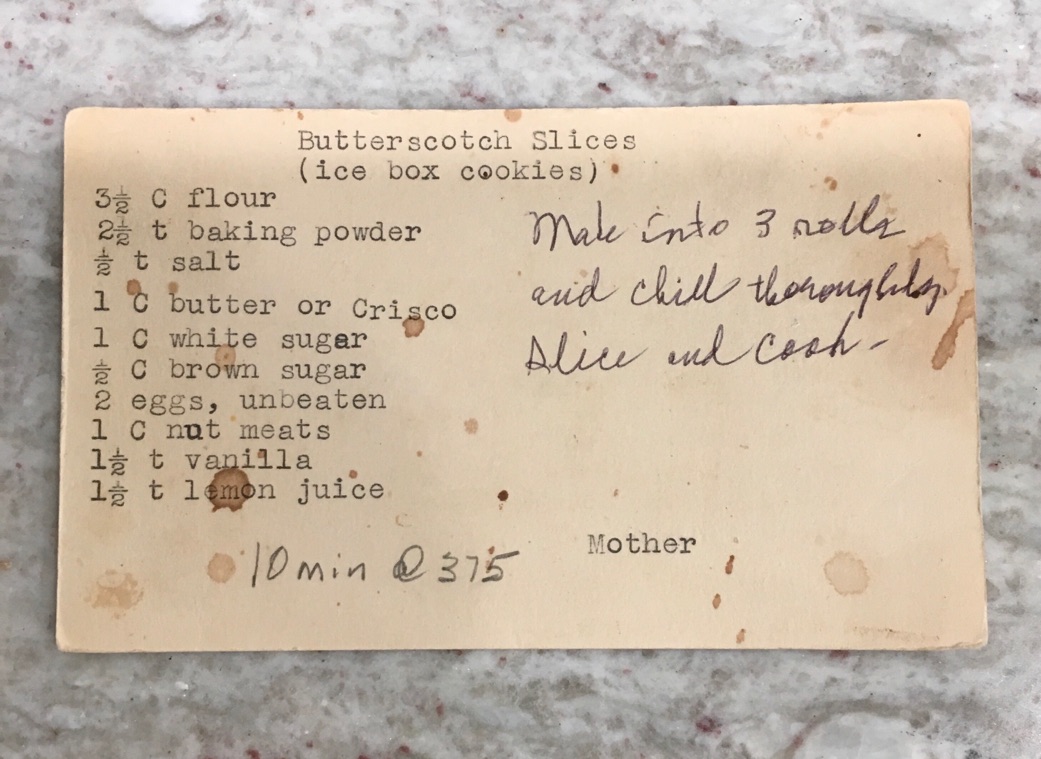 Odette Williams's "Nana's Glaze"
"Funnily enough, this recipe is named after my Mom, who no doubt learned it from her mom. It was so damn hot in Australia most of the year that most cakes didn't get iced. Frosting would have melted minutes after decorating. So I think a simple glaze became the Australian way for icing cake. It was also very economical and simple. I think the Australians took their culinary cues in my Nan's era from the British. So a modest baked treat for morning or afternoon tea to have with a cuppa was a sign of being well heeled. And remember, there wasn't the snack food culture. You had to cook what you ate. Everyone loves this glaze. I mean, how can you go wrong, warm cake and clinging glaze."
See this
Portrait for more about the woman behind the recipe.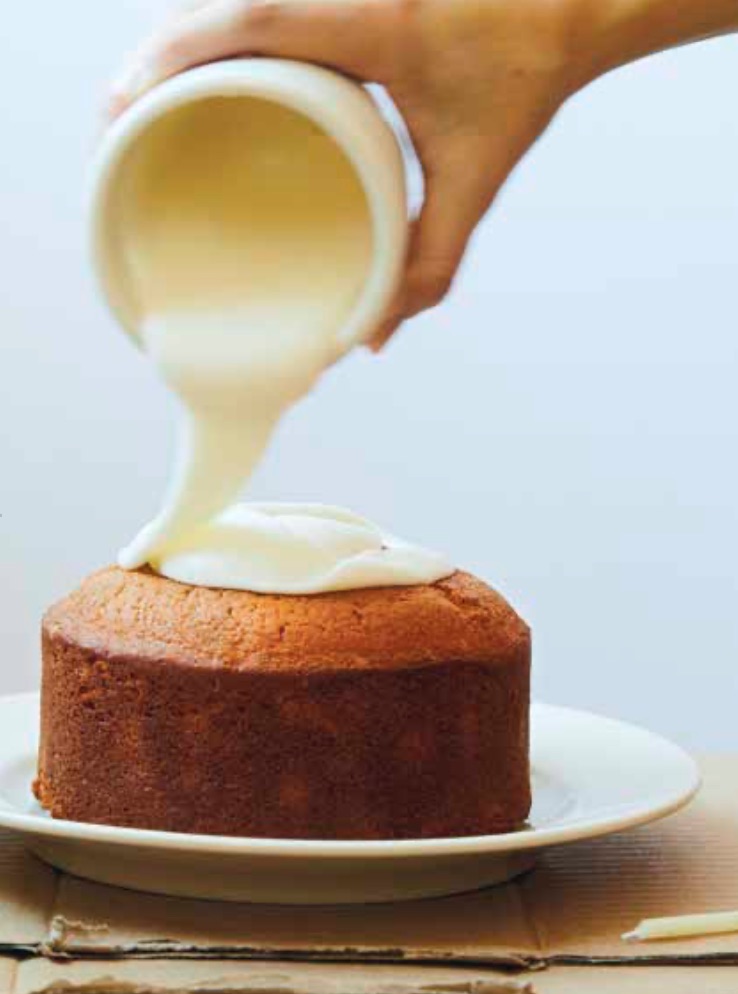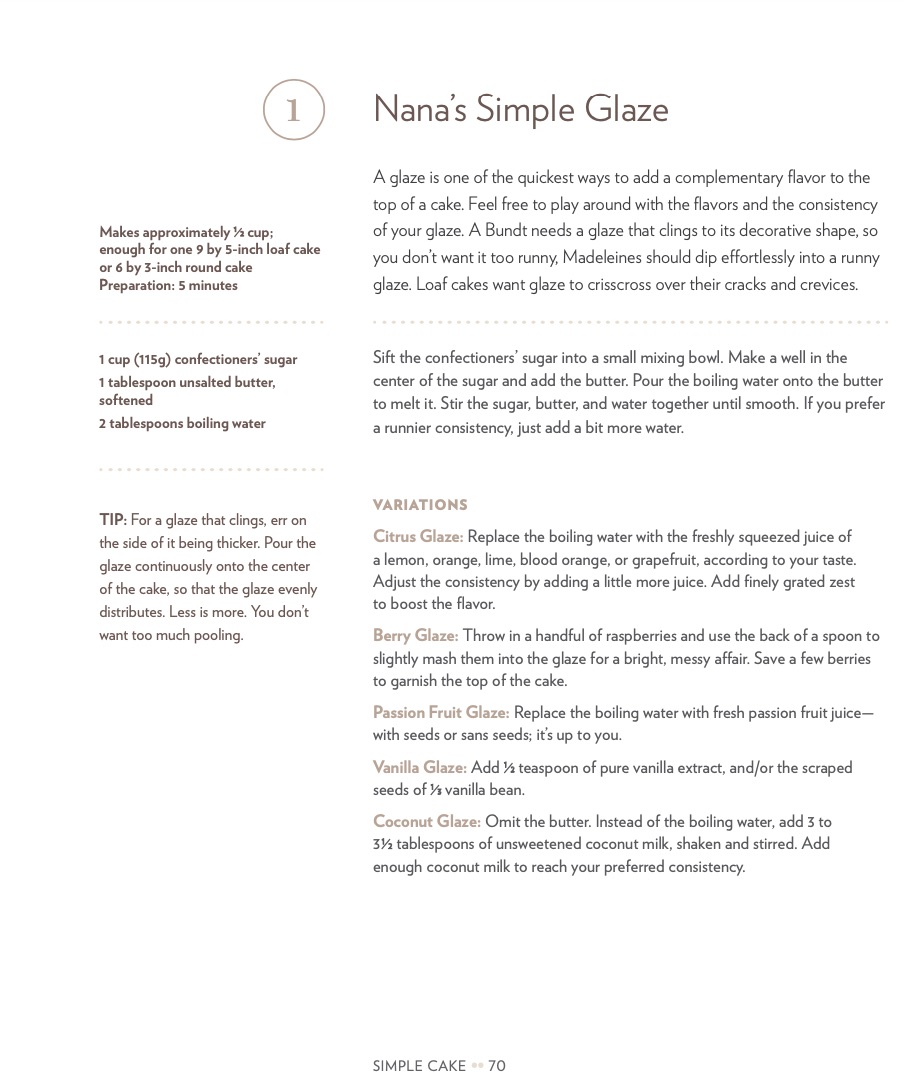 From Simple Cake by Odette Williams
"My Grandmother's Pancake Recipe"
Elliott Yoakum created an homage to his relationship with his grandmother through her pancake recipe and images, clippings, and writings from her life. See the full story here.