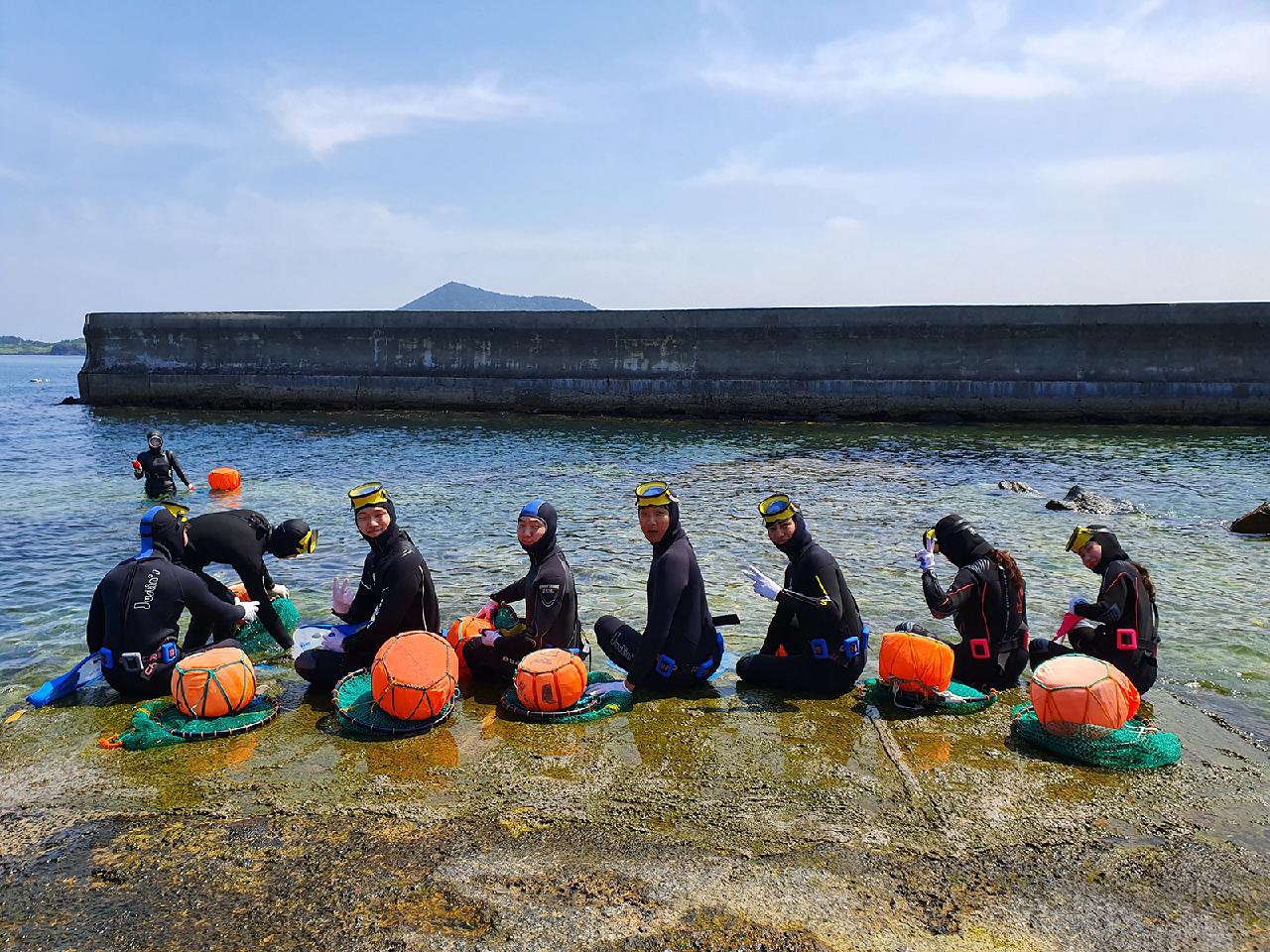 The
Haenyeo
took my breath away. I've never been to Korea, let alone the island of Jeju, but the photographs I came upon recently of these bold women—most of them older than seventy—transported me to that southern coastline, where otherwise ordinary grandmothers turn into mermaids to make their living. Known for centuries as
Haenyeo
, "sea women," a steadily dwindling number of female free divers swim to depths of 20 to 30 meters to harvest kelp, sea cucumbers, conchs, seaweed, and abalone to sell locally and internationally.
Haenyeo
tend to hit their stride when they are in their fifties, and the majority of them diving today are women in their sixties, seventies, and even eighties.

"Some of them can no longer walk without a cane or walker in their normal lives, but once they put on a wetsuit and dive into the sea, they are magically rendered free and full of life," divulges a NatGeoTravel post on Instagram.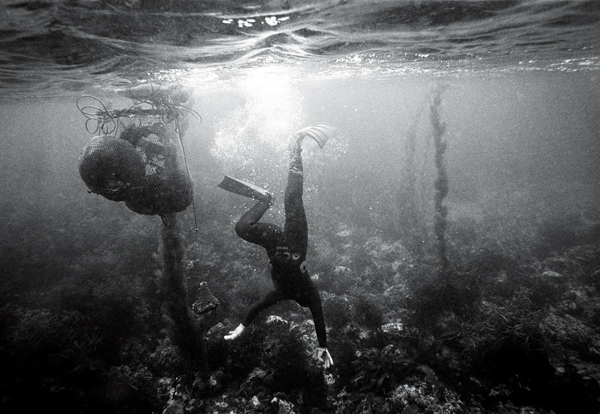 The Haenyeo are celebrated as a national treasure and inscribed on the UNESCO list of Intangible Cultural Heritage, but the tradition is slowly fading as fewer women choose this hazardous profession.

What really stopped me was sumbi: the sound the Haenyeo make as they reach the surface after one dive and before another. Described as a whistle-like exhalation, this is their way of saying "I survived" to other divers. The community of women this tradition has created over the centuries—the profession became completely female by the 18th century—reminds us of the greatness of female strength. Even if you've never been to Korea and are learning about the Haenyeo for the first time, like me, you know somewhere deep down that these types of communities are as old as human civilization.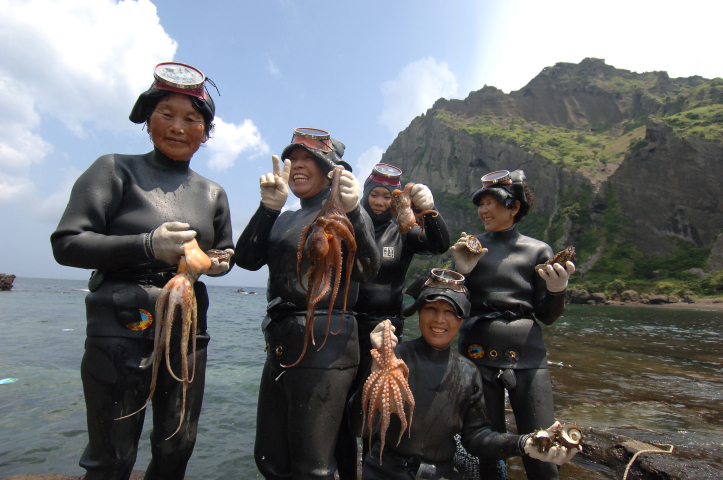 That's why when reading about these brave Korean grandmothers, and looking at pictures of them, I shiver a little bit. I think about holding my breath for two minutes and going deep, reaching the barrier between life and death in order to survive. I wonder, too, what sound I would make when I reached the surface.
Resources: Visitjeju.net; Ubitto.com; Hemispheres