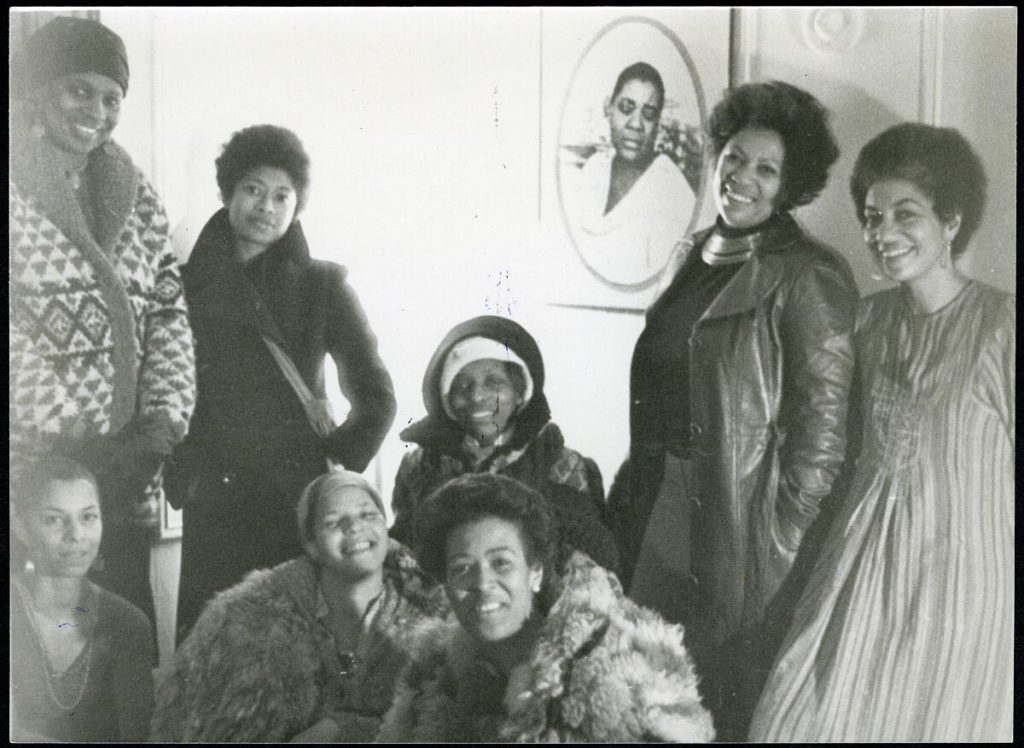 Members of The Sisterhood, 1977, a writing collective/circle founded by Alice Walker and June Jordan in NYC. Front row, left to right: Nana Maynard, Ntozake Shange, Louise Meriwether; back row, left to right: Vertamae Smart-Grosvenor, Alice Walker, Audrey Edwards, Toni Morrison and June Jordan. abladeofgrass.org
Alice Walker's poem "Calling All Grand Mothers," from her collection Hard Times Require Furious Dancing: New Poems (New World Library, 2010), calls on the grandmother spirit but also on us to clear the way for a wise woman's perspective and work—today, tomorrow, and the next day. Although the poem was published a decade ago, it asks a question that still goes unanswered: Isn't it impossible to know what the difference would be if we were to put females first, until we actually do it?
Calling All Grand Mothers
We have to live
differently

or we
will die
in the same

old ways.

Therefore
I call on all Grand Mothers
everywhere
on the planet
to rise
and take your place
in the leadership
of the world

Come out
of the kitchen
out of the
fields
out of the
beauty parlors
out of the
television

Step forward
& assume
the role
for which
you were
created:
To lead humanity
to health, happiness
& sanity.

I call on
all the
Grand Mothers
of Earth
& every person
who possesses
the Grand Mother
spirit
of respect for
life
&
protection of
the young
to rise
& lead.

The life of
our species
depends
on it.

& I call on all men
of Earth
to gracefully
and
gratefully

stand aside
& let them
(let us)
do so.
Resources
NPR Interview with Alice Walker, 2010
---
Alice Walker, one of the United States' preeminent writers, is an award-winning author of novels, stories, essays, and poetry. In 1983, Walker became the first African-American woman to win a Pulitzer Prize for fiction with her novel The Color Purple, which also won the National Book Award. Her other books include The Third Life of Grange Copeland, Meridian, The Temple of My Familiar, and Possessing the Secret of Joy. In her public life, Walker has worked to address problems of injustice, inequality, and poverty as an activist, teacher, and public intellectual.