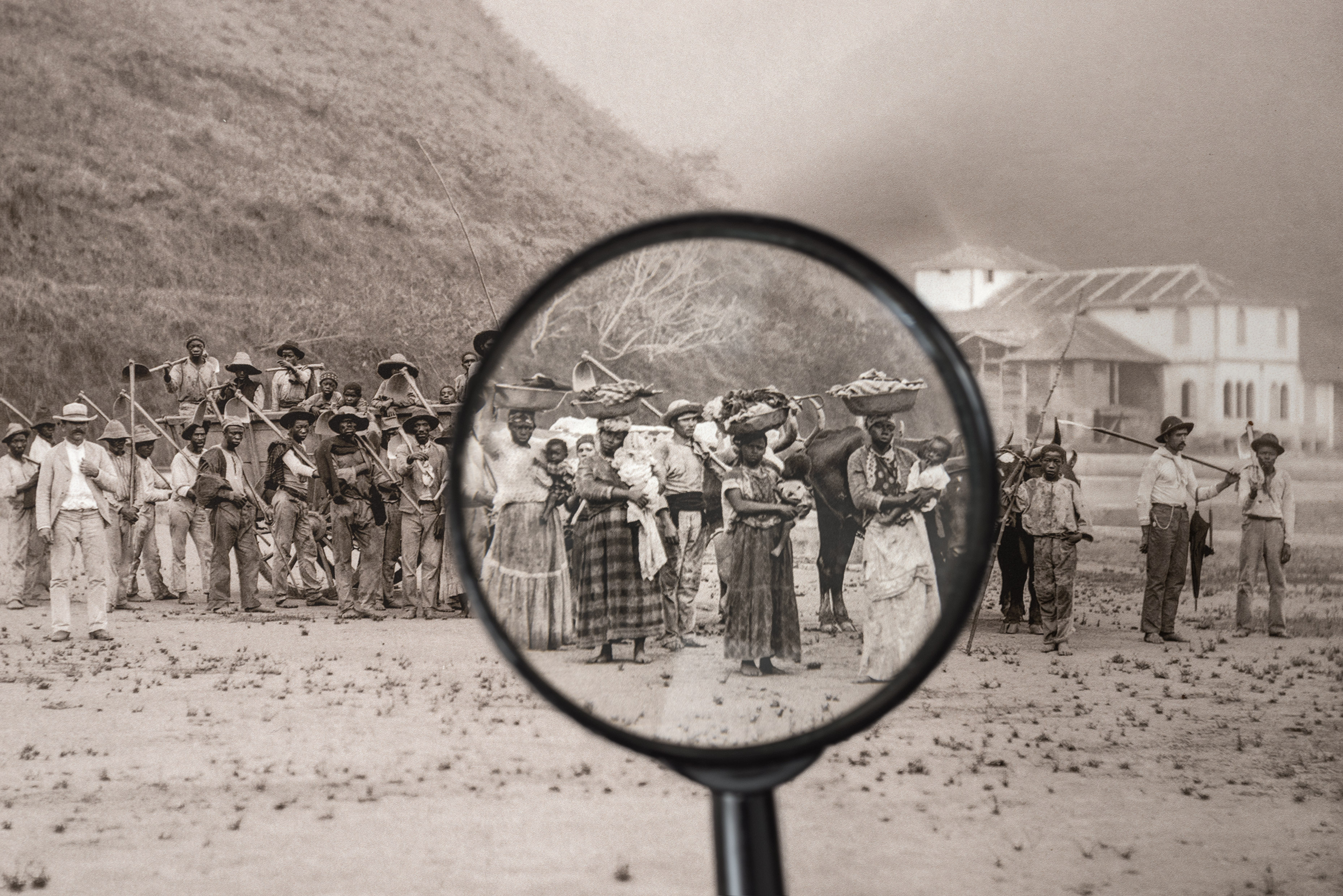 The following essay is excerpted from the catalogue for
Mãe Preta (Black Mother)
, a traveling exhibition envisioned by Isabel Löfgren and Patricia Gouvêa in Rio de Janeiro in 2015. The exhibition has been shown in four cities in Brazil and will come to the U.S. in the near future. To learn more, go here.
Being a mother is something that tears through the skin, leaving deep scars. It means to inhabit one's own history, while living outside oneself.
Some of the most painful stories in the history of humanity are those of the 'Black mothers': enslaved women who became wet nurses tasked with offering society its primal nourishment – enslaved women turned into pure Black milk. When looking at images of wet nurses from visual archives on Brazilian slavery, it becomes clear that what separates us from them is more than a lapse of time: it is a bloody red wound of extreme violence.
For every gesture of affection between the wet nurse and her white charge, there is a Black child who would have been torn away from her mother's breast and placed in a baby hatch[1] or left to die. The more fortunate ones might have had the privilege of their mothers' embrace until they were old enough to be sold or even rented as a premature pair of potential lactating breasts.
Women born from free wombs[2] may have been able to envision life with freedom, at least by decree. However, we are all too aware of the consequences of decrees on Brazilian women's bodies.
**
Mãe Preta (Black Mother) began in 2015 with an invitation to create a new piece for a group show in a gallery located in Rio de Janeiro's colonial center. On the gallery's door, we found a fragment of a print by travelling painter J. M. Rugendas called Negresses of Rio de Janeiro (1835), which portrays a Black woman carrying her baby using an African wrap-cloth. At this time, the debate around feminism in Brazil was beginning to gain prominence in the public sphere, and in light of new archaeological evidence found during urban regeneration in preparation for the 2016 Olympics, the city of Rio confronted its own past as the largest slave port in the world... Rugendas' image became the trigger to investigate the fragile relationship between the representation of motherhood within the memory of slavery in Brazilian visual history and the struggle of Black women and mothers in Brazilian society.
In 2016, Mãe Preta became an exhibition project following an invitation to exhibit in the memorial site of what is known as the largest slave cemetery in the Americas, the Pretos Novos Cemetery, in Rio de Janeiro. It is estimated that thirty thousand bodies of African captives, many of them children, are buried there. These were enslaved people who did not survive the Transatlantic crossing and whose bodies were deposited only inches from the ground. The site is located only a few hundred metres from Valongo Wharf, one of the main places of landing and trading of African slaves in the continent.
**
When we look at images of enslaved women carrying their babies wrapped with a cloth on their backs in the coffee plantations or in the city, we are able to see their struggle for the survival of their offspring, either conceived with a life partner or through rape perpetrated by their masters. In the images of women breastfeeding their infant masters there is, according to the anthropologist and historian Lilia Schwarcz, "affection and revolt, affection with revolt. The situation was meant to symbolise an affective relationship, which paradoxically revealed the contradiction of a system marked by violence and the affirmation of a rigid hierarchy."[3] These are subtle details that the series of photomontages Ways of Seeing has brought to the fore by casting a closer look at archival images – images that are so well known that we can no longer see them.
As Susan Sontag points out, the issue is not that we are looking at the past through images, but the fact that all we remember are the images.[4] Images may certainly shock and haunt us, but are images alone sufficient for a deeper understanding of history?
The perversity of the Brazilian system is that the ignorance surrounding the history of slavery is not due to a lack of visual evidence: the world's richest archive about slavery can be found here. The brutality lies in the fact that, instead of bringing awareness to the monstrosity of the slave system and its consequences, the familiarity with these images reproduce, instead, a collective blindness that prevents us from looking at ourselves.
**
How can we revisit the images of these women today and reflect on their existence? In which ways can we un-train the gaze projected onto these archives so that new aspects of the formation of Brazilian society are revealed by focusing on the figure of 19th century wet nurses? In which ways can art be a crossroads where we can look at, speak, and listen to the diversity of voices of Black women and mothers where they are echoed and become amplified?
Beyond the gaze, perhaps a greater solidarity in terms of listening and speaking could help alleviate the numbness. A powerful energy is being mobilised through strong, loud voices in universities and museum galleries, from politics to social media, in schools, on the stage, on film and on the city walls, as well as in terreiros, quilombos and in so many other arenas. More than that, Black women today are filling blank pages with their own life experiences and knowledge as a way of carving out a singular place in the world with the fury of a revolution….
**
As bell hooks reminds us, however, there are moments when writing, speaking, ideas and art often cannot handle the fact that before words, there is pain.[5] The pain of hunger, exhaustion, neglect and dehumanisation; the pain of abuse, loss, isolation, racism and dispersion; the pain of exile; physical, mental, and spiritual pain; and so many other Black pains which still pulsate in vivid red colour.
Beyond images, a full awareness of the past will require more spaces where the memory of this pain can be felt.
Isabel Löfgren & Patricia Gouvêa
October 2018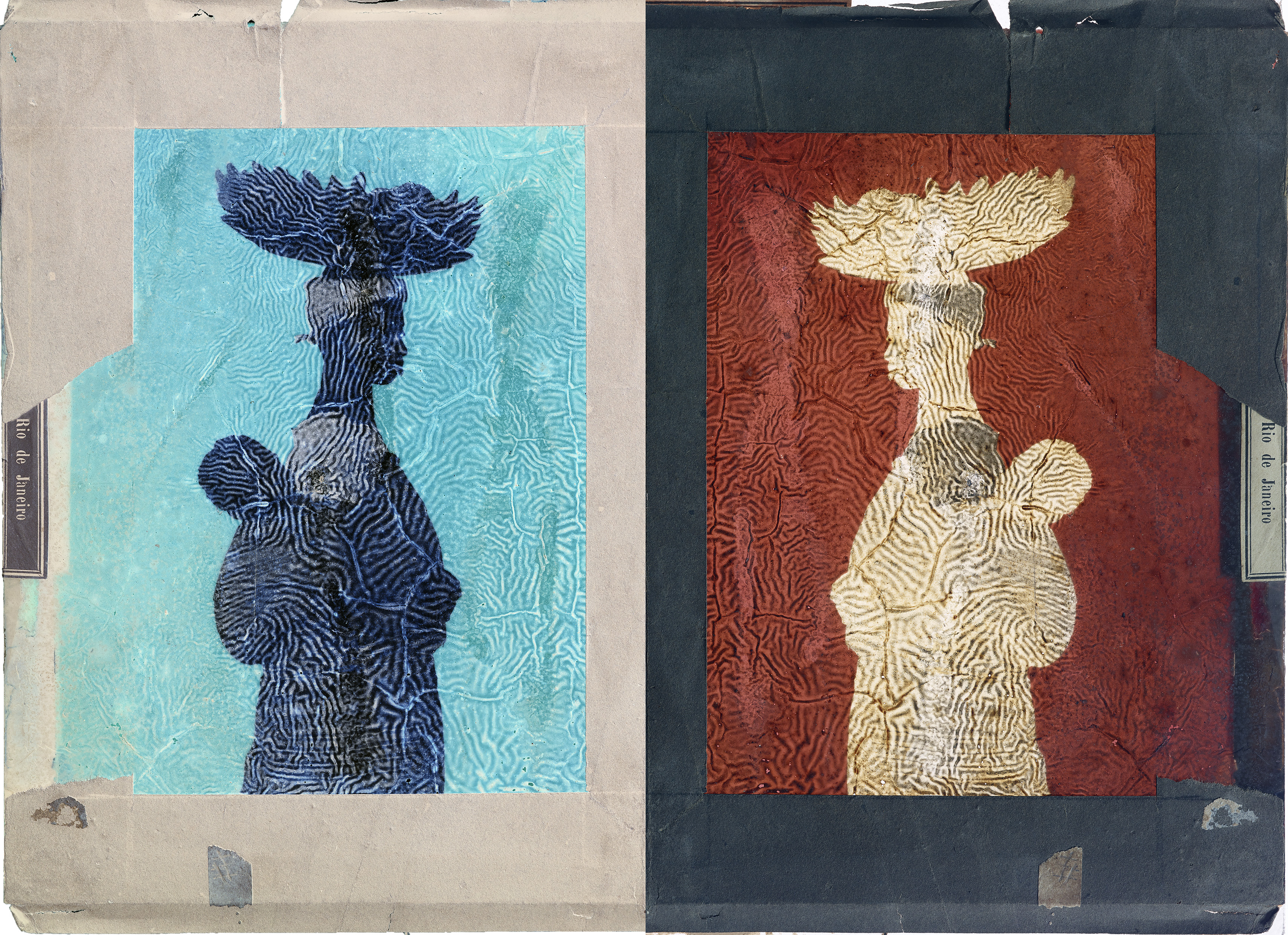 [1] The baby hatch was an opening near church doors or hospitals where a baby could be deposited without revealing the identity of the depositor. This was a common practice for children born out of wedlock, in poverty, or enslaved women who were not allowed to keep their babies.
[2] The "Law of the Free Womb" (Lei do Ventre Livre) was enacted on September 28, 1871, whereby henceforward every child born from a slave mother was born free. Abolition would not happen until 13th May 1888. In the 1920s and 1930s, the Black community in São Paulo, along with some Black newspapers, made significant efforts to create a Black Mother National Day, on 28th September, in honour of the sacrifices made by wet nurses and their pivotal role in the construction of the Brazilian nation. The ideas was, however, short-lived.
[3] Lilia Schwarcz. "Visible and Invisible". Mãe Preta Catalogue. Rio de Janeiro: Editora Funarte, 2018.
[4] Susan Sontag. Regarding the Pain of Others. New York: Picador, 2004.
[5] bell hooks. Talking Back: Thinking Feminist, Thinking Black. Toronto, Ont., Canada: Between the Lines: 1989, p. 44.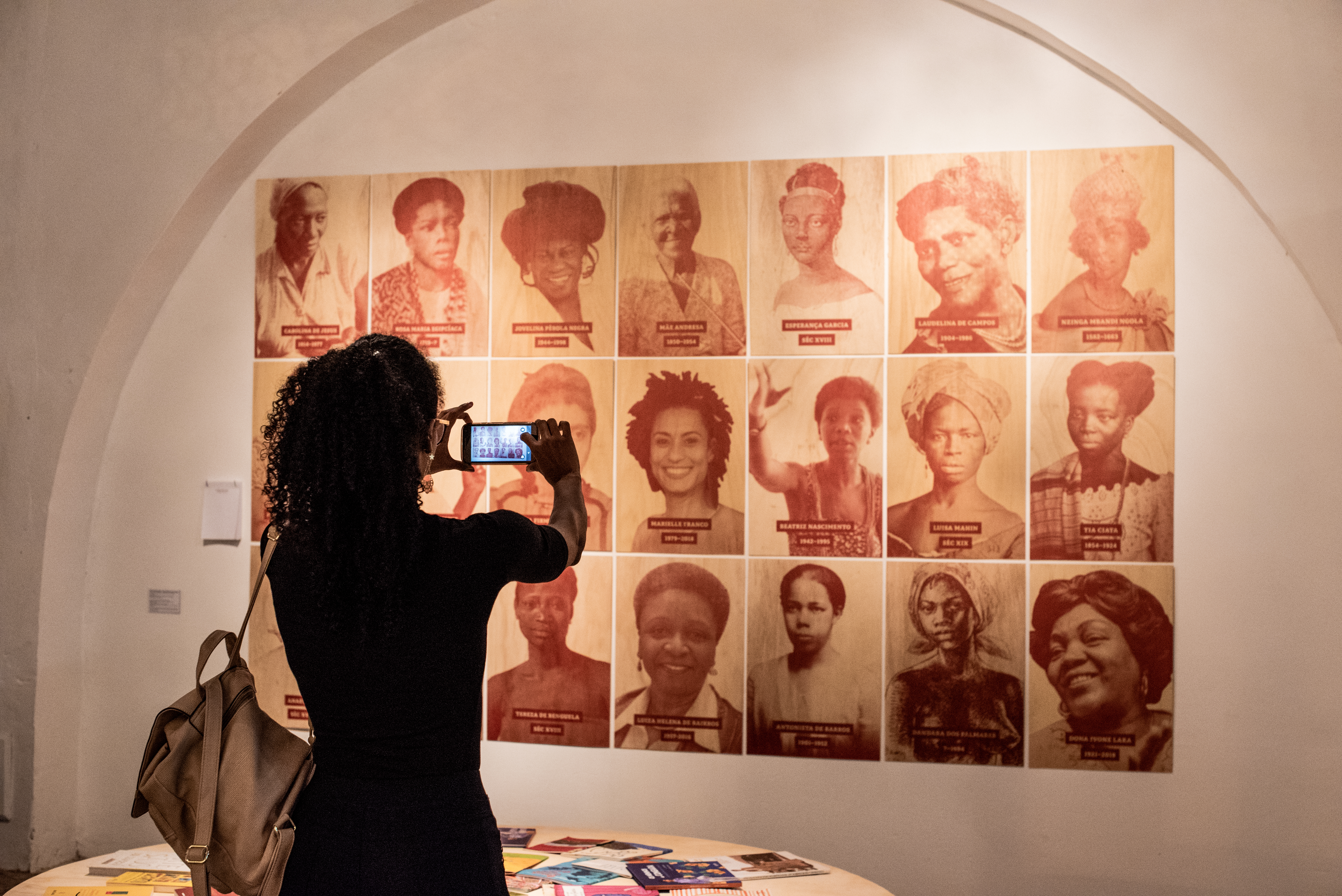 ---
Isabel Löfgren (b. 1975) and Patricia Gouvêa (b. 1973) are artists and researchers based in Stockholm and Rio de Janeiro respectively, and have been working together since 2005. Black Mother is their second long-term project together. The project began with a comprehensive exhibition at the memorial site Pretos Novos Cemetery in Rio de Janeiro, an archaeological site of one of the largest remains of former slave cemeteries in the Americas, and has been shown in four Brazilian cities between 2016 and 2019. For more personal bios: www.isabellofgren.com and www.patriciagouvea.com.